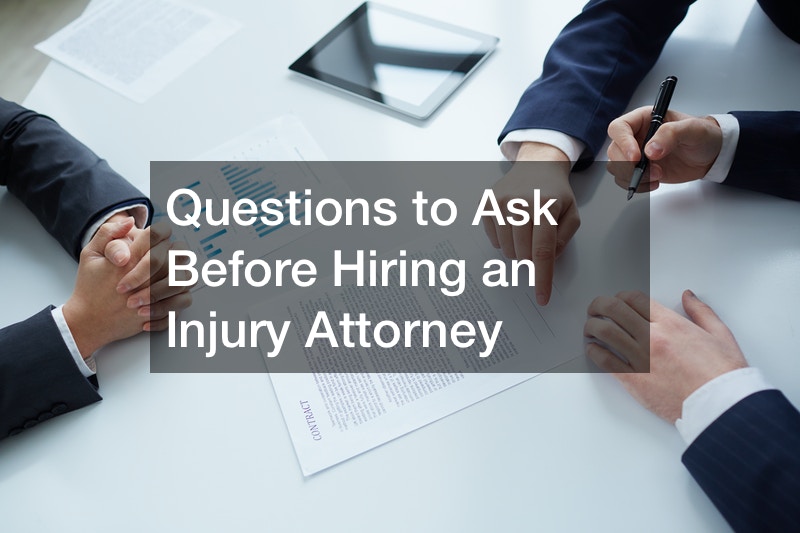 If you've been injured in an accident, you should consider hiring an injury attorney. Not every injury attorney is the same, so you have to do your research. Keep reading to find out what questions you can ask an injury attorney before hiring them.
First, you can ask are you licensed in the state where my accident and injury happened? This is important because if they are not licensed in that state, they cannot legally or ethical represent you.
Second, you can ask will be dealing with the case manager or will I be able to speak with you? Some case managers have much more experience but never know the law as well as attorneys. It's important to know who you would be dealing with.
Third, ask when can I expect phone calls to be returned? They may tell you it takes a few days but at least you know what to expect.
Last, ask them to tell you about their experience handling personal injury claims. You want an injury attorney that is experienced since attorneys get better with experience as they settle more cases and developed better negotiation skills.
For more questions to ask an injury attorney before hiring them, watch the video above!
.