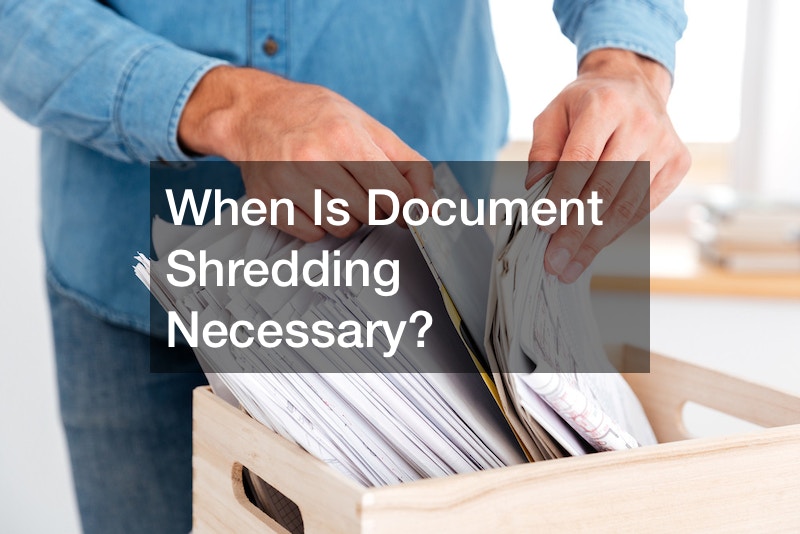 If you haven't used a document in years, it's easy to forget all about it and let it collect dust in a desk or file cabinet. This is not only a waste of space; it also poses a risk of criminals accessing your personal data. Document shredding is a great way to keep your information safe, but be aware that some documents need to be kept in storage for longer than others. Here's a guide to which documents you should shred and how soon you should shred them.
It's not just important documents that need to be shredded. Many pieces of junk mail, such as credit card offers, contain personal information that could lead to identity theft. Before throwing any mail out, check to see if it includes information like your full name, date of birth, address, phone number, or anything else that can be used to identify you. If it does, you should shred it.
You may need to store certain documents temporarily to verify information like bank charges, warranties, insurance coverage, or tax papers. However, when these items no longer become relevant — usually after a period of either one month, one year, or seven years — they should be shredded immediately.
While items such as licenses and forms of identification should never be destroyed, most documents containing personal data should be shredded. If you don't own a shredder, you can hire a shredding service to take care of the job for you.
.