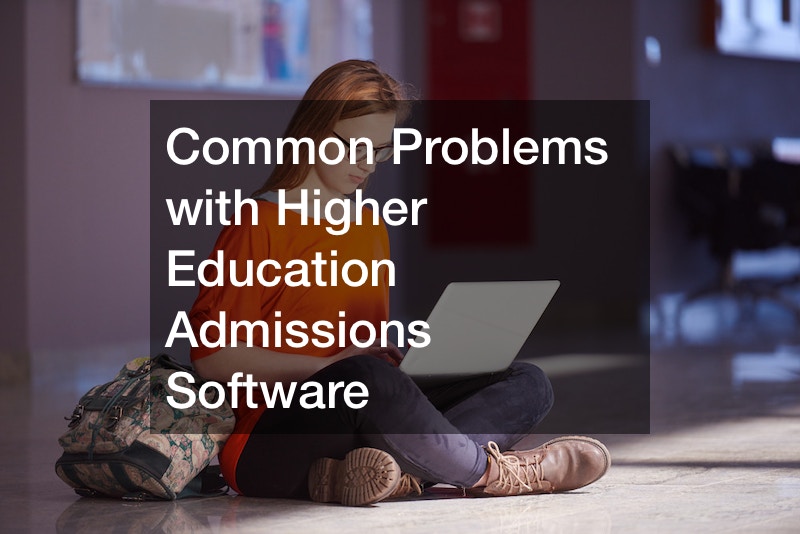 In the field of higher education, admissions are vital to the success of an institution. Colleges and universities rely on admissions because their number often impacts things such as funding, what programs are made available, and the number of applications they receive. Most institutions use higher education admissions software in an attempt to ease the admissions process. However, some common problems with higher education admissions software and how it is used prevents its success.
One common problem with higher education admissions software is the lack of unity on campuses. WIth some colleges, the admissions office will use one form of software, the enrollment office may use another, and applicants may use another one entirely. These can hinder the admissions process and data processing as it leads to a lack of clear communication between the different parties involved.
Another common issue is the lack of transparency in the process with higher education admissions software. When students apply, if there is not a clear next step, place to submit additional information, or confirmation that the information was received it can lead to confusion. This confusion leads to increased calls, visits, and emails to the offices on campus.
For additional information on higher education admissions software, please review the attached video.
.