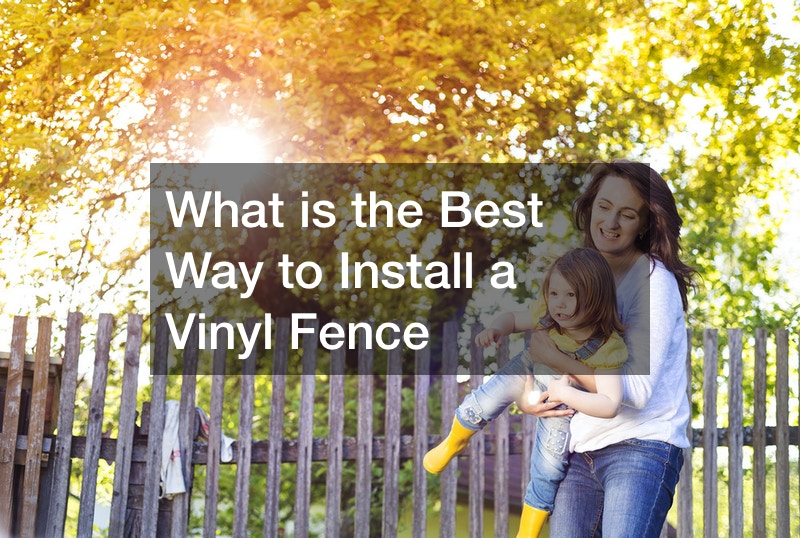 Vinyl fence companies can help you with installing the fence but you can do it yourself as well. In this video, you will learn how to install Vinyl Fence like vinyl fence companies.
Vinyl fences are almost maintenance free. They won't decay or fade. The only care they need is an occasional wash-down, which is optional.
First, thread line the perimeter to ensure a straight vinyl fence. Assemble your stakes flush with the string line to ensure a straight line. The hole depth is determined by vinyl post length. It is recommended to drill holes 1/3 the length of vinyl stakes. A cement mixer would be a lifesaver.
It is best to patch the end and corner holes first. Using the previously cut 2 X 4, calculate the distance between two line posts.
Also, stretch a rope tight between two end posts and align the line posts' heights. Cut the pickets if they won't fit in some spots. Cutting tools may be required.
Install the bottom rail first, then the C channel brackets on the posts. Then install the pickets one at a time, finishing with the top rail. After installing the panels, attach the post caps and you're done. Installing a gate is easy after all your posts are in place. Insert heavy-duty metal beam posts within the gate's line posts. Do this while the concrete is still wet so you can hammer them deep. That is how you can take help from the vinyl fence companies. To find out more, watch the video.
.