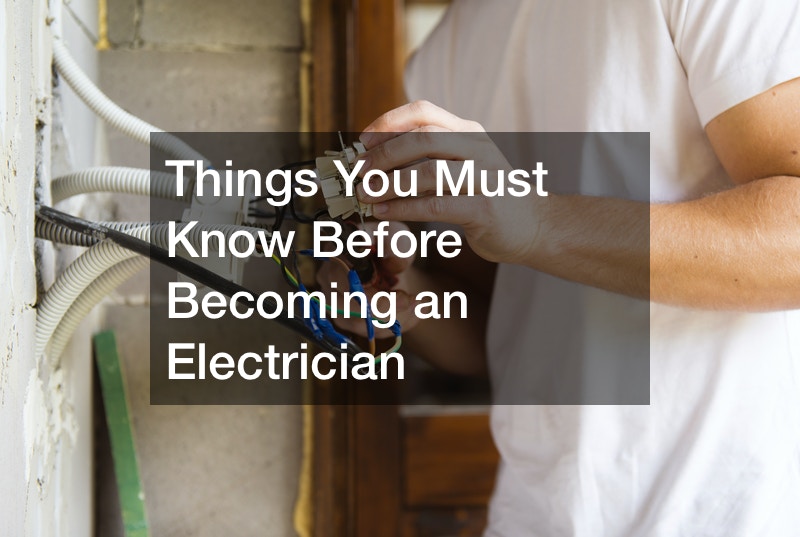 Because everyone needs electrical services at some point, whether it's building a new home or maintenance, becoming an electrician will never cease to be a promising career. If becoming an electrician is on top of your career wish list, here are a few things to keep in mind beforehand.

You Need to Gain Years of Training and Experience
Most careers have entry levels, and to become an electrician, you will have to start at the bottom as an apprentice. You'll be under a master technician for about four years learning and getting hands-on knowledge before you can hire yourself.

You Need to Specialize
After completing your training and going through apprenticeship, you need to specialize. Your options include being a commercial, residential or industrial technician.
The different types of electricians work either in homes, offices, or factories.

Electrician Potential Occupation Risks
The risks involved working as an electrician include electrocution and falling from tall structures.

You Need a License to Become an Electrician
If you plan to become an electrician, you need to study and sit down for an exam for your licensing. More hands-on individuals learn on the job, get the practice and knowledge needed to pass the exam.

Electricians Earn Well
Depending on your location and your area of specialization, you can earn anywhere between $50,000 and $60,000 each year. As you gain more experience, your salary bracket improves until you can earn the equivalent of a master technician.

.