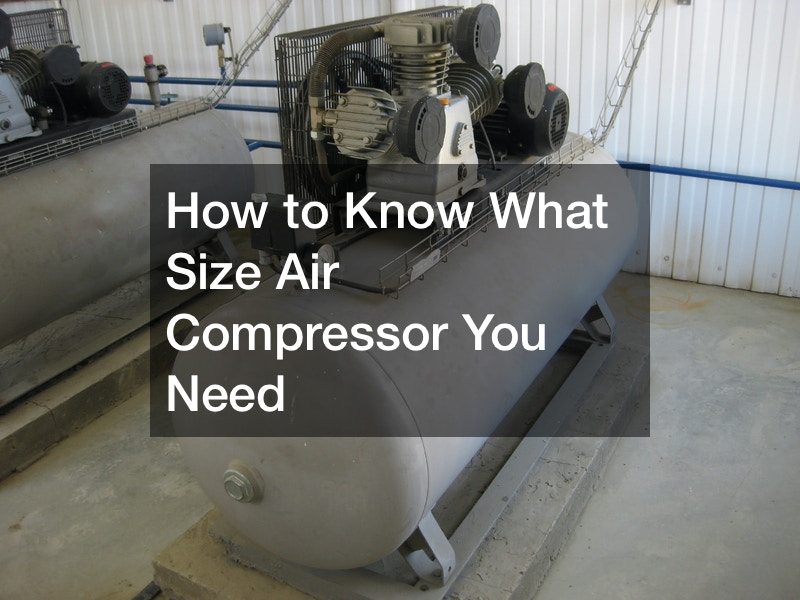 A good combination of features is critical when deciding on the best air compressor size for your home garage. When discussing industrial air compressors, size doesn't refer to the compressor's physical size. As a general rule of thumb, the compressor should be capable of handling your intended use.
To get the best performance out of your new air compressor, it must have the right combination of electric and gasoline-powered energy sources. An adequate CFM and PSI capacity is required. You should make sure that the compressor design and overall configuration are appropriate for the designated space in your garage. Air compressor location is critical.
To avoid having to run long lengths of hose and airline throughout your garage, locate it in the middle of the area. CFM delivery and PSI strength are both reduced as a result of long runs.
Here, we're discussing how big the industrial air compressor is. With enough PSI and CFM, your tank must be large enough to hold enough compressed air to keep your air tools running at full capacity without interruption. There is no other way to keep the compressor from shutting down because of low air volume than to have a large reservoir tank to hold sufficient air levels while the compressor recharges.
Following your selection of the ideal home air compressor, you should consider how you will mount it in your garage. Your shop air compressor system can be completed with various air tools, air hoses and reels, fittings, and accessories. To get the most out of your compressor, you'll need the right tools and accessories, just like you would with any other system.