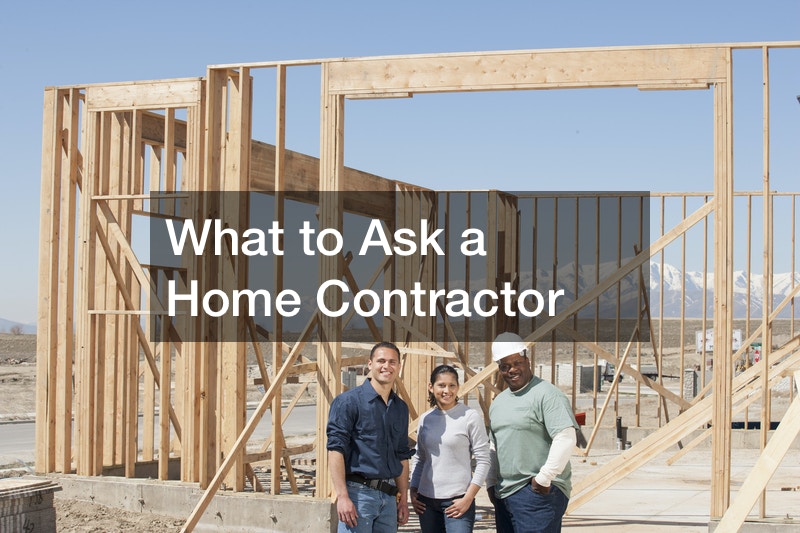 Buying a home is most likely going to be the biggest purchase that you make in your life. If you are buying a newly built home, you are going to need to find a home contractor. In this article, we are going to look at what you should ask a home contractor before you hire them.
The first thing that you want to ask is if they have insurance. During the home building process, there are a lot of dangerous things that could happen. If a worker gets injured while building your home, you may be liable unless the contractor has good insurance.
Another thing that you want to ask for is examples of past work that they have done. It's important to get an idea of the quality of work that you can expect. Ask the contractor to see a few houses that they have built, and talk to the homeowners about what the process was like for them.
The last thing that you want to ask about is the estimated time frame. When building homes there are a lot of variables that can affect this. The homeowner needs to know the time frame so that they can plan their move around it.
.