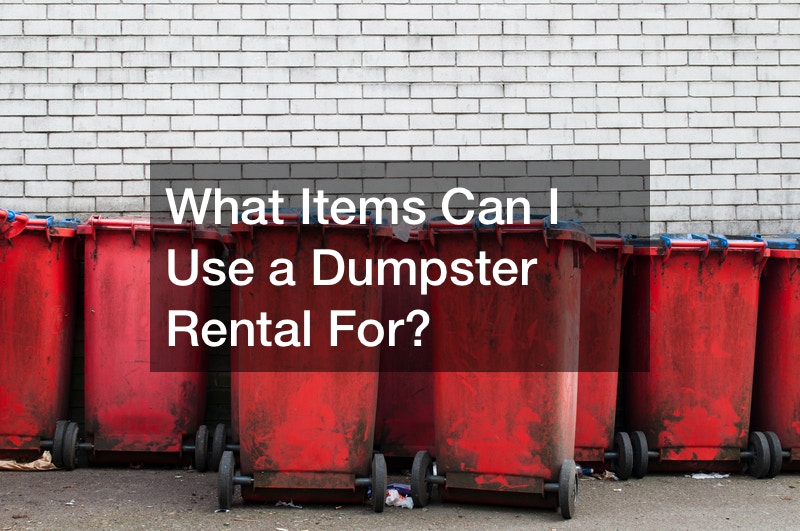 With spring in full swing, many homeowners are starting to do their yearly spring cleaning. If you have a lot of things you need to throw out, you could benefit from a dumpster rental. Keep reading to learn what items can be disposed of using a dumpster rental.
In general, most non-hazardous waste, junk, and debris are permitted in dumpsters.
Appliance without freon, clothing, construction debris, demolition debris, dirt, furniture, general trash, paper products, shingles, toys, wood, and yard waste are all examples of items that can go in a dumpster rental.
When it comes to appliances, a dumpster rental can take refrigerators, ac units, washers, and dryers, but all hazardous fluids like freon must be removed first. To remove freon from your ac you'll need an HVAC professional.
If you have a few electronics to throw out like a computer, tv, or printer you can generally use a dumpster rental. For larger qualities of these items like an office cleanout with 50 computers and a few printers, you may be required to recycle them as e-waste. If you are unsure, a dumpster rental company can help.
To learn about more items you can use a dumpster rental for, watch the video above!
.