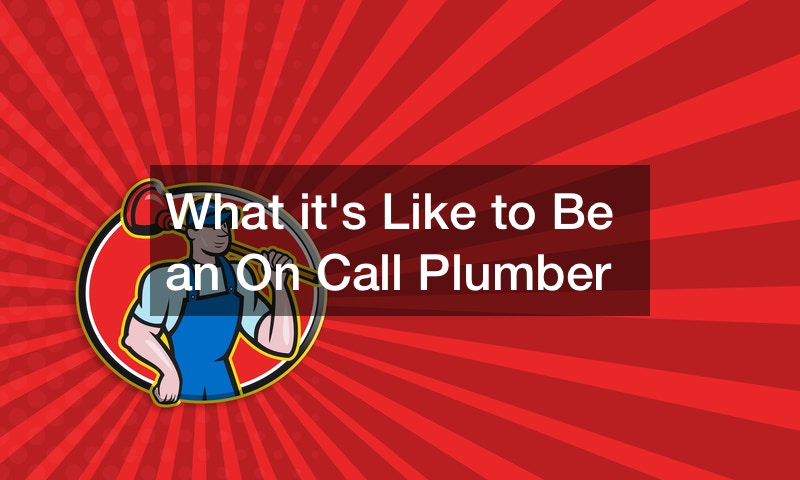 The life of an on call plumber can vary from day to day. Although most of their time is spent performing plumbing services, it is not what they do all day every day. Watch this video to follow an all call plumber during an average day.
An on call plumber differs from a normal plumber because they can be called into a job at any point in the day or night. The point of this is to address any emergency plumbing services that cannot be put off until the following day. This can include water system issues that cause a house to lose its heat. In the winter months, this is especially troubling as it is obviously extremely cold outside. At times there are people in the homes that cannot wait until the following morning to have these issues addressed because of health issues or other problems. For example, in this video the on call plumber has to fix a water line for a house where a hospice recipient lives.
Some things can't wait until it's bright outside so on call plumbers work in different rotation schedules to ensure that they are not getting burnt out or not getting enough sleep. At times there can be problems with trying to get the necessary materials because most hardware and material stores are closed pretty early in the evening. It is important to have some extra common materials on hand to avoid this problem.
The life of an on call plumber depends mainly on what kinds of calls they receive and at what time of the day they receive them. Plumbing services can be done at just about any time of the day, as long as an on call plumber is called.
.