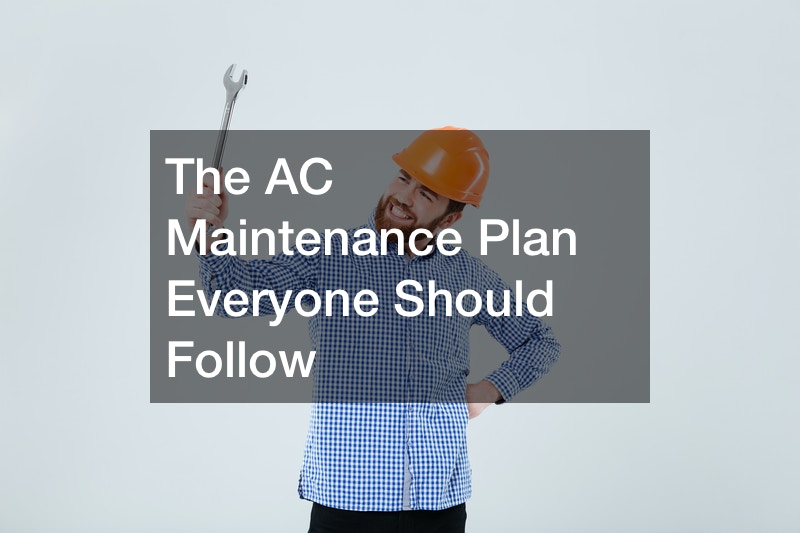 When it comes to home AC, it's important to know the maintenance that you should be doing. For a lot of people, the AC is important in keeping the home cool during the hot summer months. In this article, we are going to take a look at the AC maintenance plan that everyone should follow.
The first part of the AC maintenance plan involves the outside unit. For most AC systems you can find a large outdoor unit.
This unit has many coils that wrap around it. These coils cool the air as it goes into the home. It's important that these coils are clean of any leaves or any other debris. Your first step should be to clean the outdoor unit of any debris that could be stopping it from functioning as well as it should be.
Going inside the home, you should put some focus on the air filter. Every AC system has an air filter that catches any harmful bacteria or dust that is trying to get into your home. Changing the air filter is extremely easy, however, you need to make sure that you are replacing the dirty one with the same exact filter. These air filters can be found at most hardware stores.
.