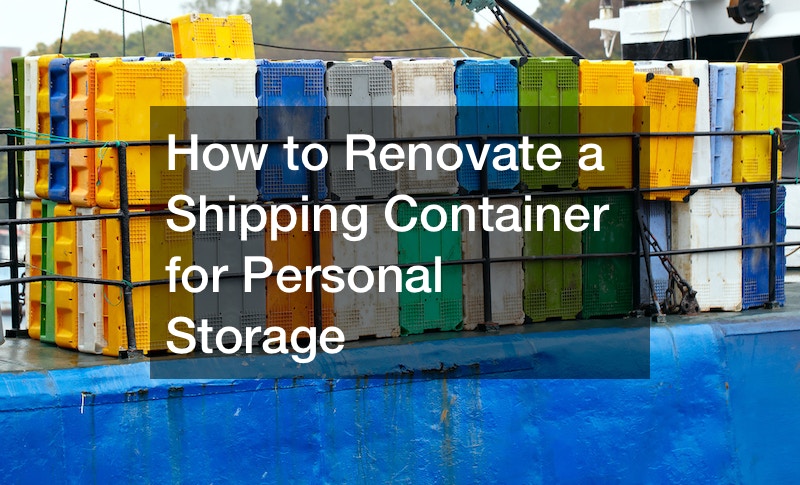 Storage space is an essential need for homes, regardless of their size. Many homes will use a storage container in their yard for additional personal storage space. The video shows how one can modify a shipping container into an outdoor depository. If you are handy, you can DIY the container modification.
However, if you do not know where to start, get a professional to help you renovate the shipping container for personal storage.
The first thing you need to do is to prepare the ground where the container will rest. Dig four holes and fill them with gravel. Place a large level brick in each hole. When the container arrives at your compound, offload it in the prepared area. The bricks ensure that it doesn't sit on the grass.
Draw up a plan on how you want to renovate the container. If you need more rooms in the storage container, get a professional to get the renovation plan on paper. Hire a professional with experience in container modification. Ask how much it will cost before you start the project. When the renovation is complete, you can arrange all your items that need extra storage in the container.
.