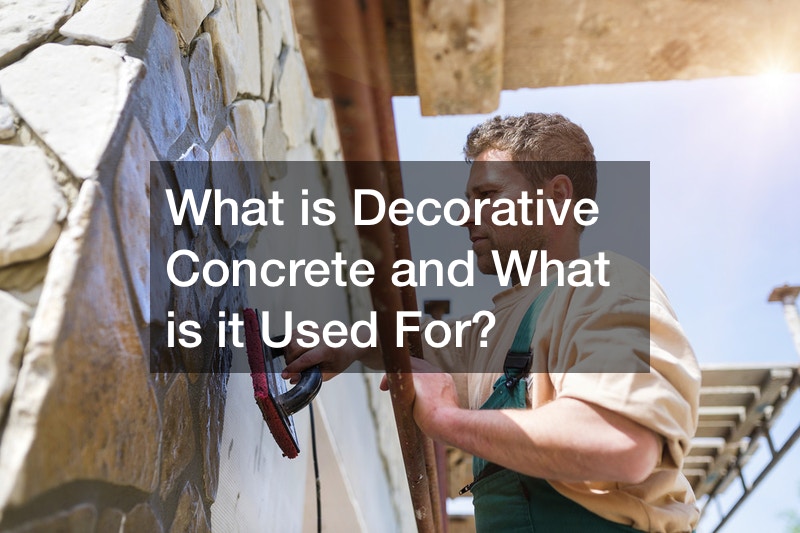 Decorative concrete is a form of concrete that is used to enhance the aesthetics of a structure while still serving its function. Using decorative concrete in your building projects could enable you to mimic the beauty of natural materials like granite and marble at a far lower cost.
Decorative concrete has a wide range of applications.
It is used to construct driveways, patios, paths, floors, walls, and countertops. For example, stamped concrete can add customizable designs on a floor or mimic other flooring materials like brick, wood, and stone.
You can use colored concrete or concrete stains to add permanent coloring to your concrete floor. Concrete stain and colored concrete floorings are ideal for a basement or garage. Concrete overlays can add aesthetic value to existing bare concrete floors or walls. The concrete overlays can be stamped and engraved with a design of your choice.
Decorative concrete, like polished concrete, can fill out pores on the existing concrete floor. Click the link above to learn more ways of using decorative concrete.