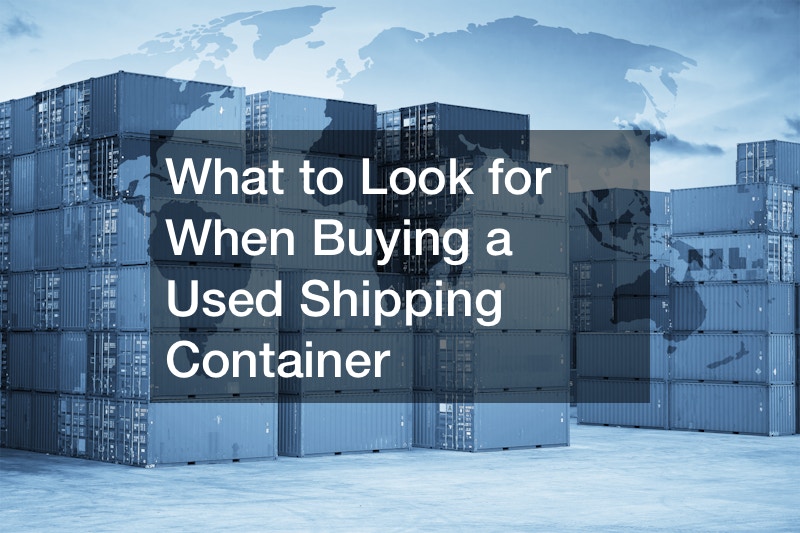 When you purchase a used shipping container, you can expect to get a piece of equipment that has some wear and tear on it. Some will have some damage in transport. You will find dents, dings, and chipped paint. Containers are 10-12 years old, with associated wear and tear.
Also, expect to see that containers have been patched since they work with CORTEN anti-corrosive steel which appeals to people who are interested in the industrial look. With containers that have been on the ocean, they will typically be painted to resist corrosion, but it's not required.
The exterior has some features that are designed to facilitate its operation as a cargo unit because cargo containers are designed to be banged around. Door seals should be in good shape, allowing the container to be wind- and watertight. Doors will not always open easily, because they've been loaded and unloaded for an entire lifetime.
Inside, the container should show no light coming through, with no light shining through the roof line or any seams. You should expect a container interior with minimalist shapes, and clean, gray, unpainted steel. Inside there shouldn't be any rust. Building a house from a container starts here!
.